Mid-Winter Social: Experience Winter
Join us for family-friendly activities from the past AND present!
NEW 2023 EVENT
About the Mid-Winter Social
Discovery Harbour kicks off their 50th anniversary celebrations by welcoming visitors to the historic site in tandem with the Town of Penetanguishene at their 75th Annual Winterama on February 18-20, 2023 from 11:00 a.m. – 4:00 p.m. daily.
All the Activities (Saturday, Sunday and Monday – see below for specific times.)
Jump on the tractor-pulled wagon ride
Strap on snowshoes and stomp along the snowshoeing track*
Explore historic Keating House and sample apple cider & shortbread cookies
Warm up in Garrison Hall with hot chocolate and a variety of snacks
Visit local artisans and vendors in Garrison Hall
Roast bannock over a roaring open fire
Watch a black-powder musket firing demonstration
Enjoy guided tours of the original establishment's Officers' Quarters
Explore the H.M.S. Tecumseth Centre and check out the real Tecumseth shipwreck and other museum displays
Live musicians will sing your favourite songs on the outdoor stage
Say hello to costumed characters from Paw Patrol, Frozen, The Minions and more!
Try to escape the Brig in our Escape Room Experience (additional charge)

*Some activities are weather dependent*
**Please note, the tubing run has been cancelled due to a lack of snow and warmer temperatures**
Georgian Bay Métis Council Activities (Sunday, Feb 19 only)
Listen to live drummers on the outdoor stage (time TBD)
Participate in the traditional game of Snow Snake
Tantalize your taste buds tasting soup samples and vote for your favourite
Other games, prizes and more!
Good to Know:
Service animals only will be permitted at this special event
The event will run in most types of weather (sun, rain, snow, ice)
The event will take part almost entirely outdoors, please dress for conditions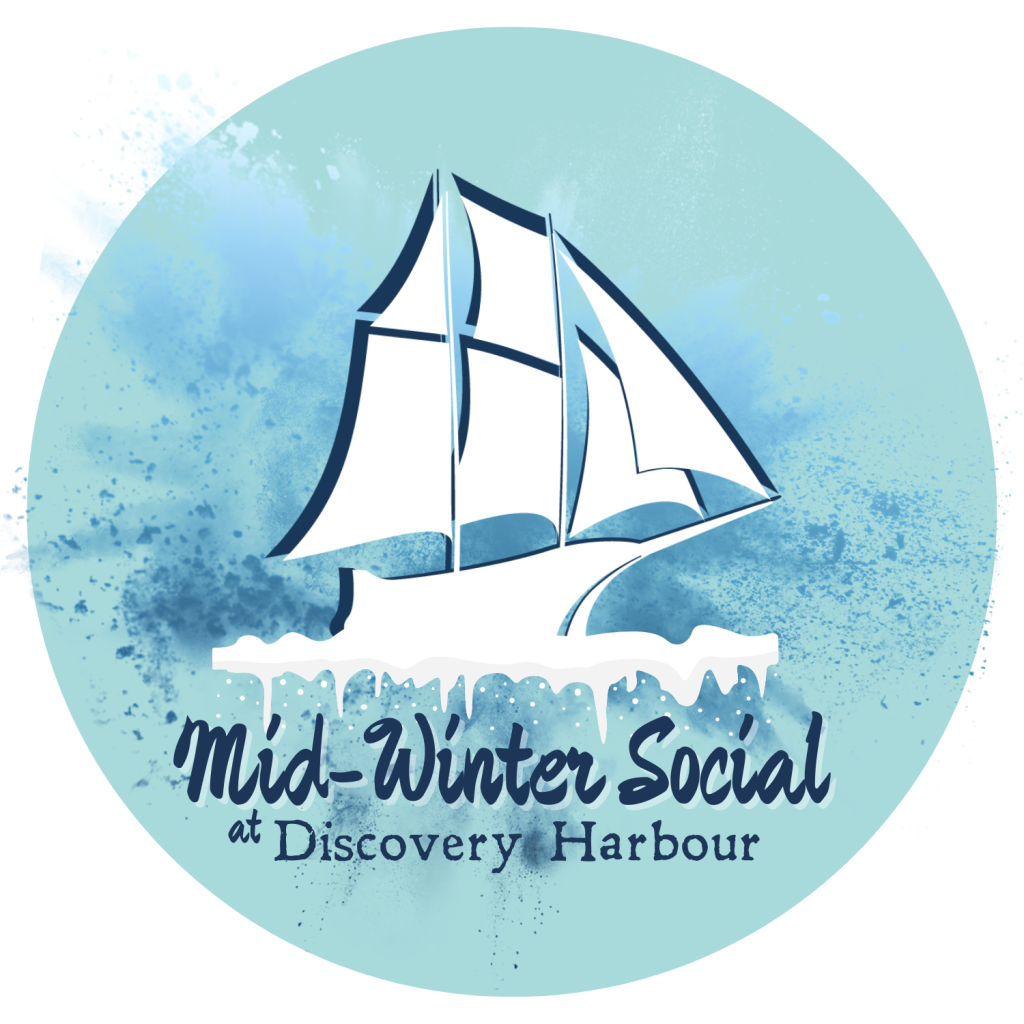 Dates & Times:
Saturday, February 18 – Monday, February 20
The event runs 11:00am – 4:00pm daily
Mid-Winter Social Tickets:
Tickets are $8.00 per person (this includes HST)
Kids 5 & under are FREE!
Indigenous people are eligible for free admission with valid ID (escape room not included)
Cash, credit & debit accepted
Season pass holders get free admission (escape room sold separately)
Reservations are not required. Walk up, walk in!
Free parking is available at 93 Jury Drive
Come play at the Mid-Winter Social!
Please click each image below to see a larger version.
---
Make your Family Day Weekend Epic:
Book your Escape Room Experience!
Running during the Mid-Winter Social: Experience Winter event is our captivating Escape Room Experience.
Gather your team of 4-6 players and solve puzzles and challenges to escape!
Experience our Epic Escape Room!
Please click each image below to see a larger version.
Dates & Times:
Saturday, February 18 – Monday, February 20
11:00am, 1:00pm, 3:00pm

Reservations are required
Escape Room Experience Tickets:
Tickets are $30.00 per person

Includes HST and admission to the Mid-Winter Social event

Cash, credit & debit accepted
Season passes not valid for the escape room
Passes & coupons can not be accepted for the Escape Room
Good to Know:
This experience is suitable for those 10 years and older
You will need at least 4 players 16 years or older to successfully complete the challenges
Teams will have up to 1 hour to escape from the Brig, using clues and solving puzzles
As part of your experience, your team will be accompanied by the "Jail Guard". They will offer you hints if you ask.
Please arrive 15-20 minutes before the start of your experience to allow for parking and admission
About the Escape Room Experience:
You and your guests have run afoul of perhaps the toughest Bo'sun in His Majesty's Royal Navy, Bo'sun Starkweather! Oh, he is a "Jack Nasty Face", no doubt about it, and has a sense of humour as dark as the night sky. Which is why he has concocted a series of puzzles and challenges designed to frustrate, confuse and mislead you. Beat him at his game and you gain your freedom! Fail, and the black-souled Bo'sun may leave you in this dank, dark place for good! Look lively now! The clock is ticking. You and your mates are running out of time!
Reserve your Escape Room Experience now!
While we love our furry friends, we are not able to accommodate pets at this special event (service dogs are welcomed of course). Thank you for your understanding.
Please arrive 15-20 minutes early to allow time to complete payment and waivers at admissions.
Taking photos is encouraged.
Smoking or vaping (including marijuana) is not permitted on Discovery Harbour property.
Light snacks will be available for purchase at Garrison Hall.
Please note this event takes place mostly outdoors and, visitors should plan to dress accordingly for weather and terrain.
93 Jury Drive, Penetanguishene, L9M 1G1
Parking Info
Please park in the parking lot provided and make your way on foot through the black entrance gates to the boardwalk area and The Charthouse (Admissions building).
Need more info?
Please contact us at hhp@ontario.ca or (705) 549-8064 if you have any questions.
Discovery Harbour traces its roots back to the original British naval and military base in Penetanguishene, built to safeguard access to Upper Canada after the War of 1812.
"His Majesty's Naval Establishment on Lake Huron", (as it was first called) kept ships prepared to supply British posts to the northwest. By 1820, it was home to over 70 people, including sailors, officers, shipwrights, and soldiers. Five large ships, 15 smaller vessels, and numerous workshops and dwellings were built.
In 1828, a British garrison on Drummond Island was relocated to Penetanguishene. By 1834, Canada was defended exclusively by these forces. An impressive stone Officers' Quarters was built in 1845. The military occupied the site until 1856.
Discovery Harbour is operated by Huronia Historical Parks, and is an Attraction of the Ministry of Heritage, Sport, Tourism and Culture Industries.