Ghost Tours
Returning Summer evenings in 2023: Missing artifacts that mysteriously reappear, chess pieces that move, and the image of a small child in a window… These are just some of the unusual happenings that occur at our historic site.
About The Tour:
Join us on Saturday evenings this summer for a lantern-lit guided tour revealing the supernatural side of Discovery Harbour!
The tour experience is approximately 1.5 – 2 hours in length and involves a considerable amount of walking. Tours proceed rain or shine, so please dress for the weather.
Ghost Tours departure times vary as the summer months progress – The Discovery Harbour Team has designed the tours to sync with the sunset so the spooky factor is maximized!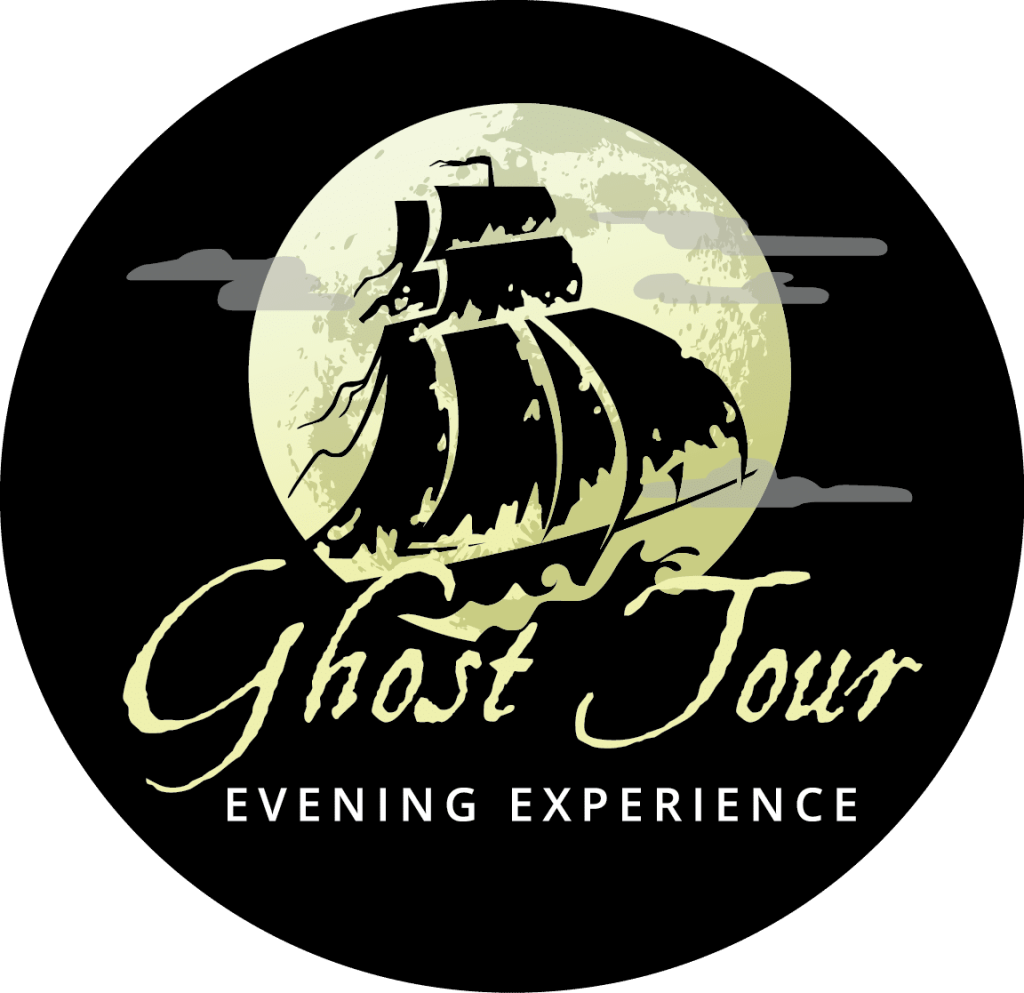 Dates & Times:
This year Ghost Tours are offered Saturday evenings starting July 1st and will run until September 2nd, 2023.
July 1st, 8th, 15th, 22nd, 29th
8:30pm, 8:45pm, 9:00pm & 9:15pm
---
August 5th, 12th, 19th, 26th
8:15pm, 8:30pm, 8:45pm & 9:00pm
---
September 2nd
8:00pm, 8:15pm, 8:30pm & 8:45pm
Image Gallery:
Please click each image below to see a larger version.
Tickets Details:
Tickets are $12.00 per person (includes HST).
Save $2.00 when you book a Ghost Tour + Escape Room combo experience.
Spaces are limited, advance ticket purchase is highly recommended.
This experience is not recommended for children under 13 years old.
Season passes are not valid for Ghost Tours.
Please note that Discovery Harbour's complimentary admission program for First Nation, Métis and Inuit people does not apply to this event.
Please read the information found under "Plan Your Visit" below for more details including what to expect when attending Ghost Tours
While we love our furry friends, we are not able to accommodate pets at this special event (service dogs are welcomed of course). Thank you for your understanding.
Please arrive 15-20 minutes early to allow time to complete payment at admissions.
Participants may wish to wear a mask for some/all of the tour. A portion of your tour will be held inside historic buildings which have small footprints.
Each tour has a capacity of 25 participants.
Your tour will include descriptions of real paranormal activity and other stories that may be considered disturbing to some visitors. This experience is not recommended for children under 13 years old.
Lanterns will be provided; however, flashlights are permitted.
Taking photos is encouraged.
Smoking or vaping (including marijuana) is not permitted on Discovery Harbour property.
Light snacks will be available for purchase at Admission.
Please note this tour takes place mostly outdoors and, visitors should plan to dress accordingly for weather, terrain and bugs
93 Jury Drive, Penetanguishene, L9M 1G1
Parking Info
Please park in the parking lot provided and make your way on foot through the black entrance gates to the boardwalk area and The Charthouse (Admissions building).
Need more info?
Please contact us at hhp@ontario.ca or (705) 549-8064 if you have any questions.
Discovery Harbour traces its roots back to the original British naval and military base in Penetanguishene, built to safeguard access to Upper Canada after the War of 1812.
"His Majesty's Naval Establishment on Lake Huron", (as it was first called) kept ships prepared to supply British posts to the northwest. By 1820, it was home to over 70 people, including sailors, officers, shipwrights, and soldiers. Five large ships, 15 smaller vessels, and numerous workshops and dwellings were built.
In 1828, a British garrison on Drummond Island was relocated to Penetanguishene. By 1834, Canada was defended exclusively by these forces. An impressive stone Officers' Quarters was built in 1845. The military occupied the site until 1856.
Discovery Harbour is operated by Huronia Historical Parks, and is an Attraction of the Ministry of Heritage, Sport, Tourism and Culture Industries.