King's Wharf Theatre
Nestled within Discovery Harbour, the King's Wharf Theatre is a 371 seat theatre flanked by majestic Tall Ships and historic buildings. This unique venue is operated by award-winning Drayton Entertainment, one of Canada's most successful professional theatre companies.
❄️ Relax in the air-conditioned comfort of this rustic theatre and enjoy a summer of light-hearted entertainment.
2023 Performance Schedule at the King's Wharf Theatre
Don't forget to pop into Bayfield's Charthouse during regular opening hours to browse the gift shop and get your pre-show refreshments.
Ask about Discovery Harbour's programs and special events.
---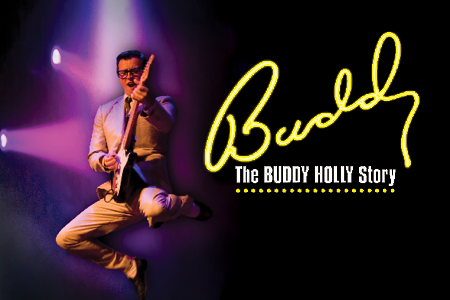 Buddy: The Buddy Holly Story
Discover why "It's So Easy" to fall in love with Buddy Holly.
The life and career of an artistic pioneer are celebrated in this spirited musical biography which chronicles his triumphs and tragedies, from humble beginnings singing country music in small-town Texas to his rise up the record charts and into the hearts of music fans around the world.
This thrilling tribute explodes into full-throttled joy through renditions of Buddy Holly's greatest hits – classics like "Peggy Sue," "That'll Be The Day," "Not Fade Away," "Rave On," and many more. The music lives on, as this musical celebration will have you bopping in the aisles and singing your way out of the theatre.
---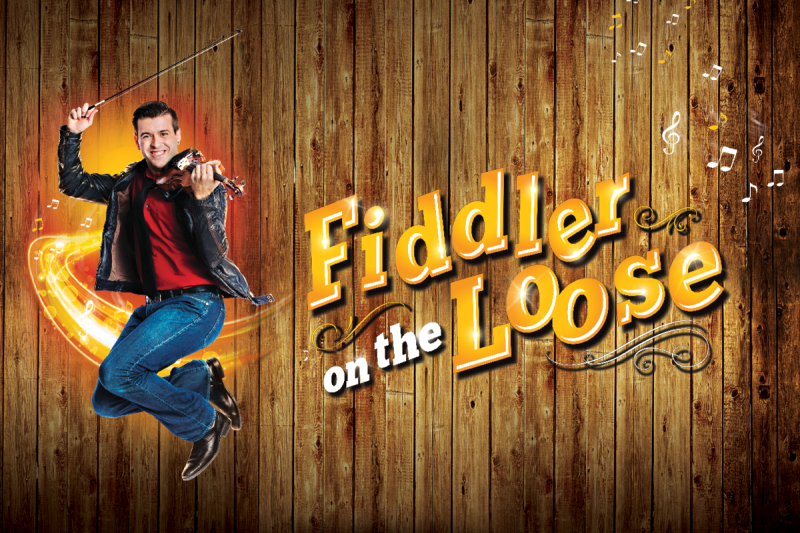 Fiddler on the Loose
Anchored by the extraordinary talents of fiddler and showman Jesse Grandmont, Fiddler on the Loose is a gregarious musical variety show that is sure to raise the roof! With its stirring blend of music, dancing, comedy, and of course, fantastic fiddling, this lively revue features over 60 songs running the gamut of genres from country and bluegrass to Celtic, classical, pop, and more.
The eclectic song list moves seamlessly through memorable tunes like "Dust in the Wind," "Devil Went Down to Georgia," "Snowbird," "Misty," "Take Me Home, Country Roads," "Orange Blossom Special," "King of the Road," and many, many more. Don't miss this high-energy musical extravaganza, but be warned – this show may contain scenes of gratuitous violins!
---
JOSEPH AND THE AMAZING TECHNICOLOR DREAMCOAT
August 10 to September 3 2023
By turns dazzling, explosive, and electrifying, Joseph is truly a technicolor triumph!
Journey back to the ancient land of Canaan for an enchanting story of faith and forgiveness as the biblical tale of Joseph is chronicled with sparkling wit, irreverence, and imagination. When Joseph's father gives him a fabulous coat of many colors, his 11 jealous brothers hatch a devious scheme to sell him into slavery. But Joseph rises above his bleak circumstances due to his ability to interpret dreams, and becomes one of the most powerful men in Egypt.
Don't miss this rollicking musical masterpiece packed with incredible dance numbers, plenty of laughter, and catchy tunes like "Go, Go Joseph," "Any Dream Will Do," and "Close Every Door."
---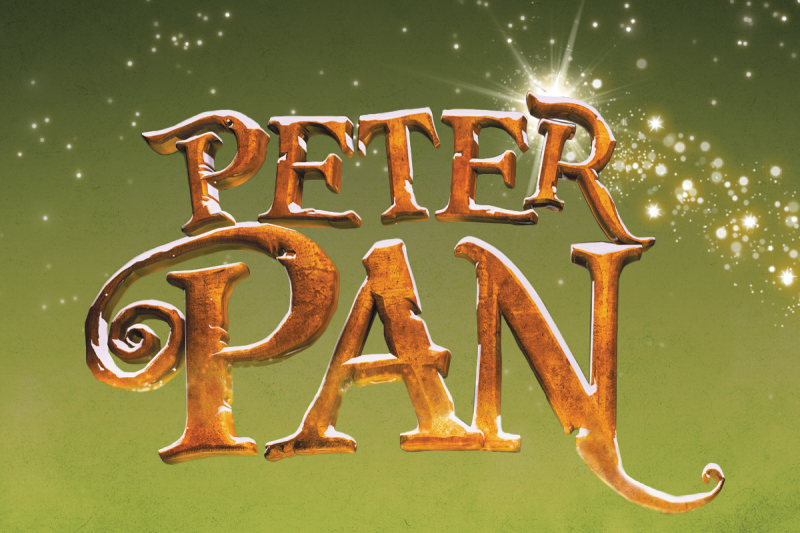 Peter Pan: The Panto
November 8 to November 25 2023
In the grand British tradition where audiences cheer the hero and boo the villain, Peter Pan boasts a winning combination of incredible musical numbers, slapstick comedy, outrageous costumes, audience participation, and of course, a dash of theatrical magic.
So bring your children, grandchildren, nieces and nephews, and join us for the holiday season as the beloved tale about the boy who never grew up becomes awash in swash and buckle. Float through the clouds to Never Land and be reunited with all your favourite characters. You'll be hooked!
---