Captain Roberts' Table
Interested in Applying to Operate Captain Roberts' Table?
We are currently accepting tenders for restaurant operators for Captain Roberts' Table Restaurant. to learn more about this opportunity, please visit: https://ontariotenders.app.jaggaer.com/esop/nac-host/public/home.html
Instructions for viewing tender opportunity:
– Click "English"
– Click "current opportunities"
– Search and enter 17617 (the tender number)
Optional Site Meeting January 18, 2023 at 10:00am (93 Jury Drive, Penetanguishene)
Please follow the instructions in the tender and advise our Procurement Advisor
listed on the document if you will be attending the optional site meeting.
The tender closing date is February 3, 2023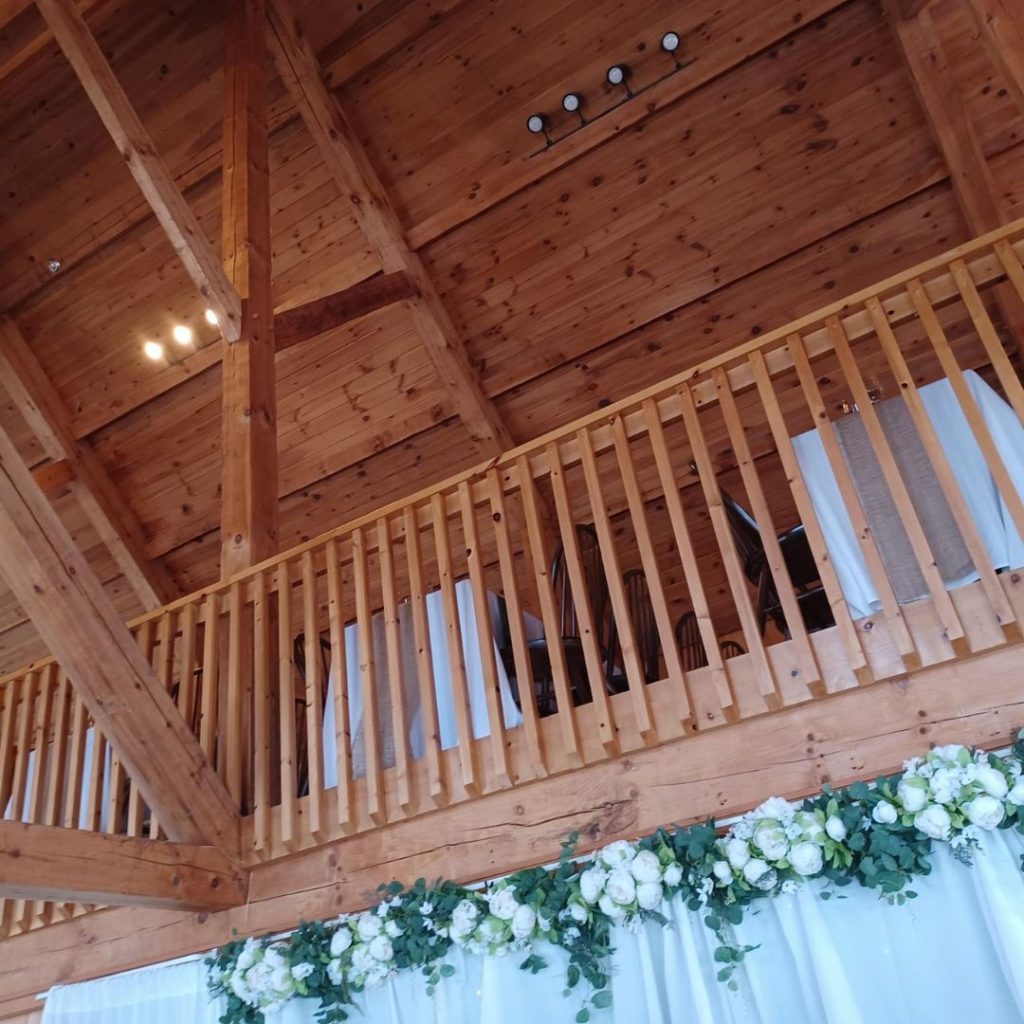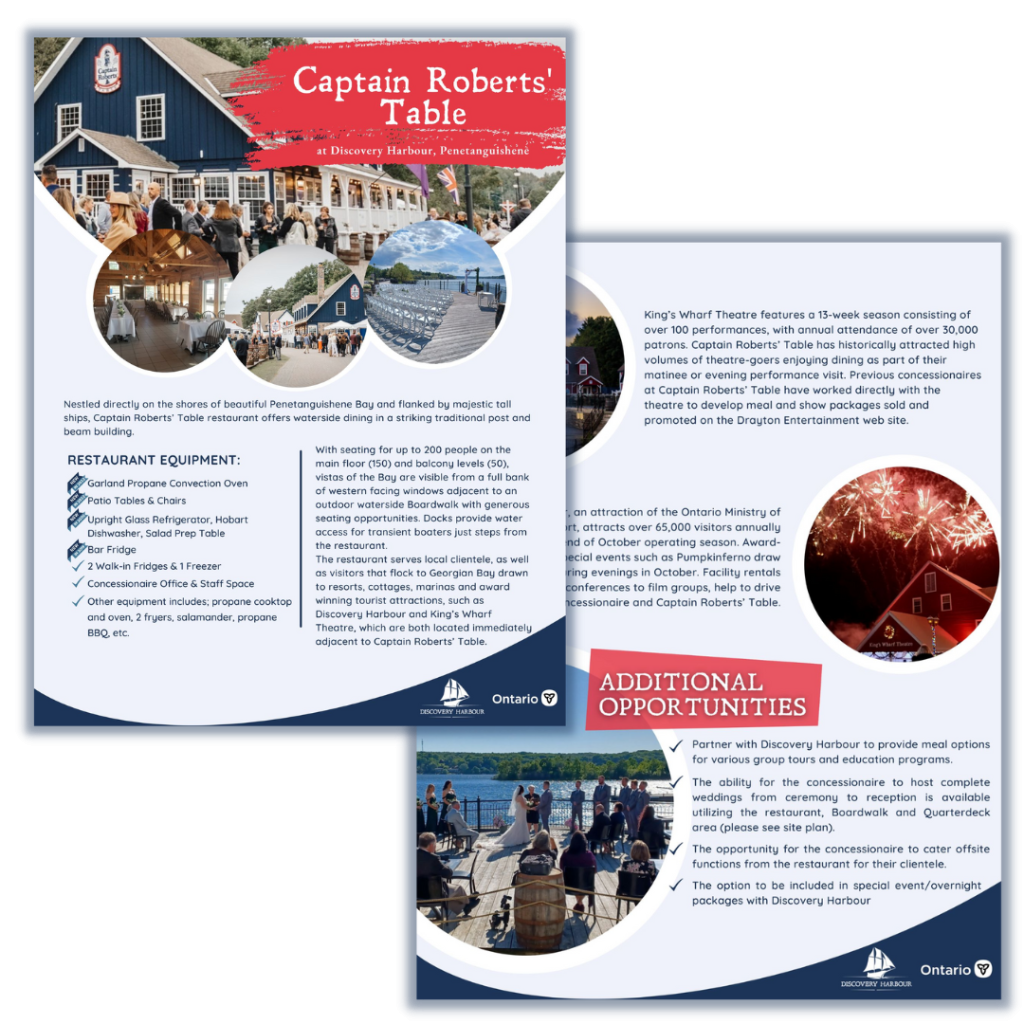 Our restaurant is temporarily closed.
Snacks and drinks are available at our retail store, located next to admissions. If you plan to be at Discovery Harbour during meal times, we suggest you pack a picnic to enjoy on our beautiful grounds, with a view of the bay. Picnic tables are available on the historic site.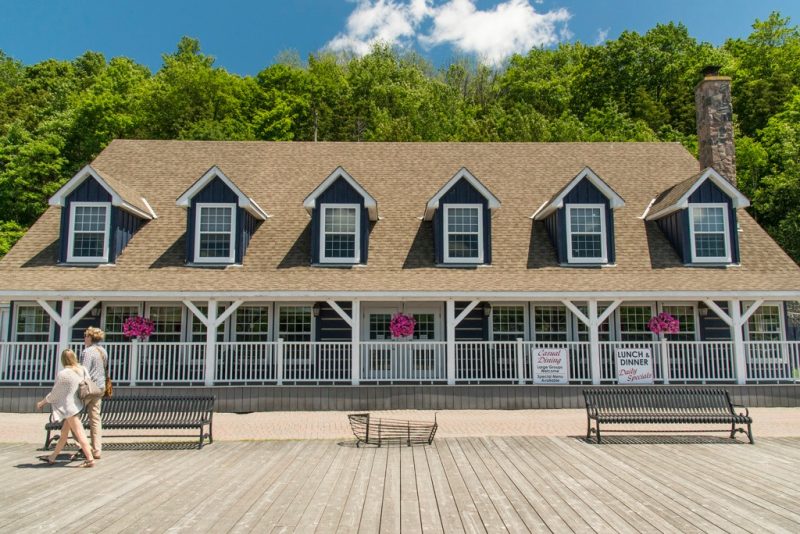 Captain Roberts' Table is temporarily closed and will not be accepting any future reservations at this time for banquets, wedding ceremonies on the Boardwalk or other events. We will update our website and our social media channels immediately when future bookings will be accepted once again.