Facility Rentals
Discovery Harbour provides the picturesque location for weddings and meetings, the perfect backdrop for photo and video projects and a unique location for all types of rentals!
Facility Rentals will resume in 2023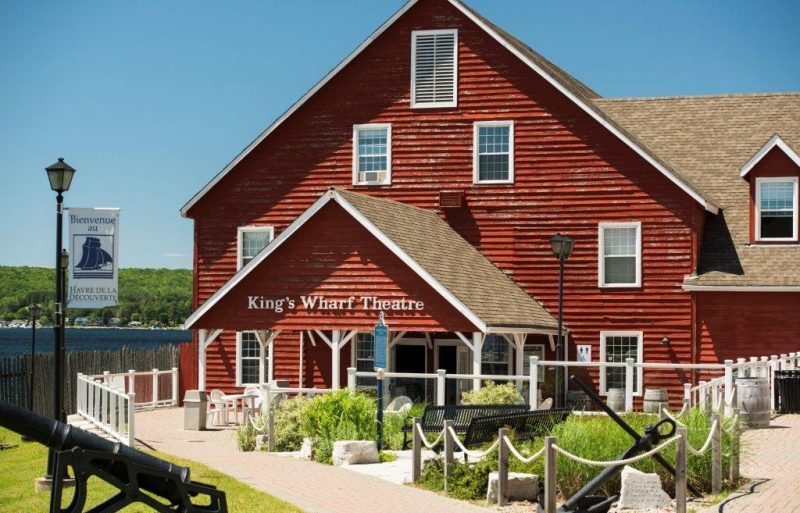 King's Wharf Theatre
Nestled within Discovery Harbour, the King's Wharf Theatre is a 371 seat theatre flanked by majestic Tall Ships and historic buildings. This unique venue is operated by award-winning Drayton Entertainment, one of Canada's most successful professional theatre companies.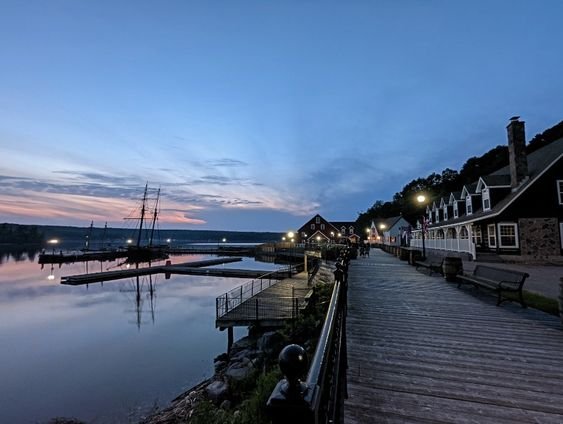 Boardwalk
Many happy couples have tied the knot on our gorgeous waterfront boardwalk, with a view of our historic vessel and Penetanguishene Harbour. We offer competitive venue rental fees as well as opportunities to bring in outside catering and event management companies.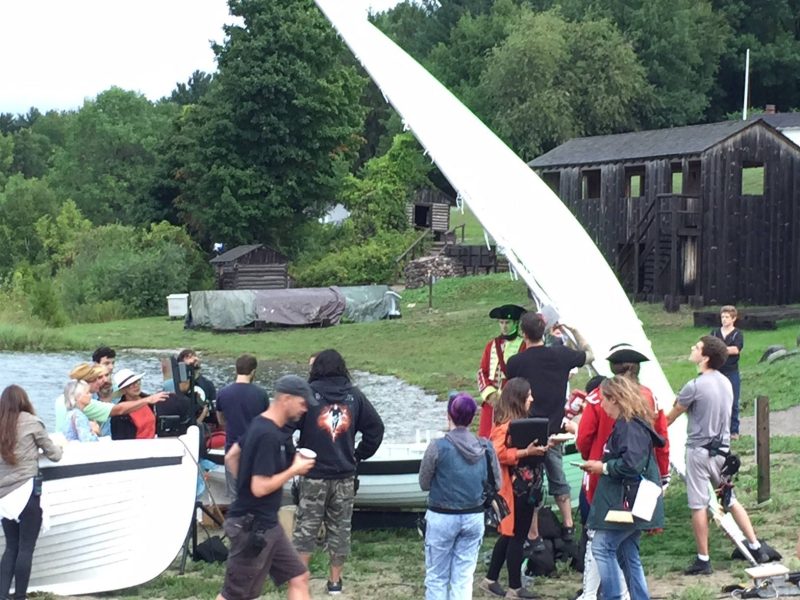 Filming
Depending on the nature and time of year of your proposed filming project, Discovery Harbour may be an option. While we are busy serving general public visitors and groups throughout the day during our operating season, we may have some availability for film groups outside of our regular operating dates and hours where Discovery Harbour can provide the perfect 19th century setting.
During the late fall, winter and early spring select site locations and buildings may meet your filming needs. Opportunities may also exist during the operating season daily before 10:00 a.m. and after 5:00 p.m. In addition to providing craft services for film groups (large or small), Captain Roberts' Table can also be utilized as a location for base camp, make-up, wardrobe, or as a movie set. Please note there may be charges in addition to the regular restaurant Facility Rental base rates, as extra staffing, security, restaurant set-up or specialized room amenities may be required to meet filming needs.
Please contact our Filming Coordinator for more information:
Discovery Harbour can offer film companies:
Historic 19th century buildings
Military parade grounds
Historic replica vessels – HMS Tecumseth and HMS Bee
Limited 19th century reproduction and period artifacts are available for set dressing (candlesticks, chests, blankets, benches, desks, tables, chairs, books, beds, ceramics, etc.)
Areas for hair and make-up
Home base area (large parking lot)