Pumpkinferno
SATURDAY, OCTOBER 28th ONLY: Doors open at 5pm!

A spooky start to Halloween!
Join us for Discovery Harbour's Signature Event October 4-29
About The Event:
Pumpkinferno sails into Discovery Harbour for a hauntingly good time!
Experience the phenomenon of Pumpkinferno's magical outdoor exhibits of artificial hand-carved pumpkins!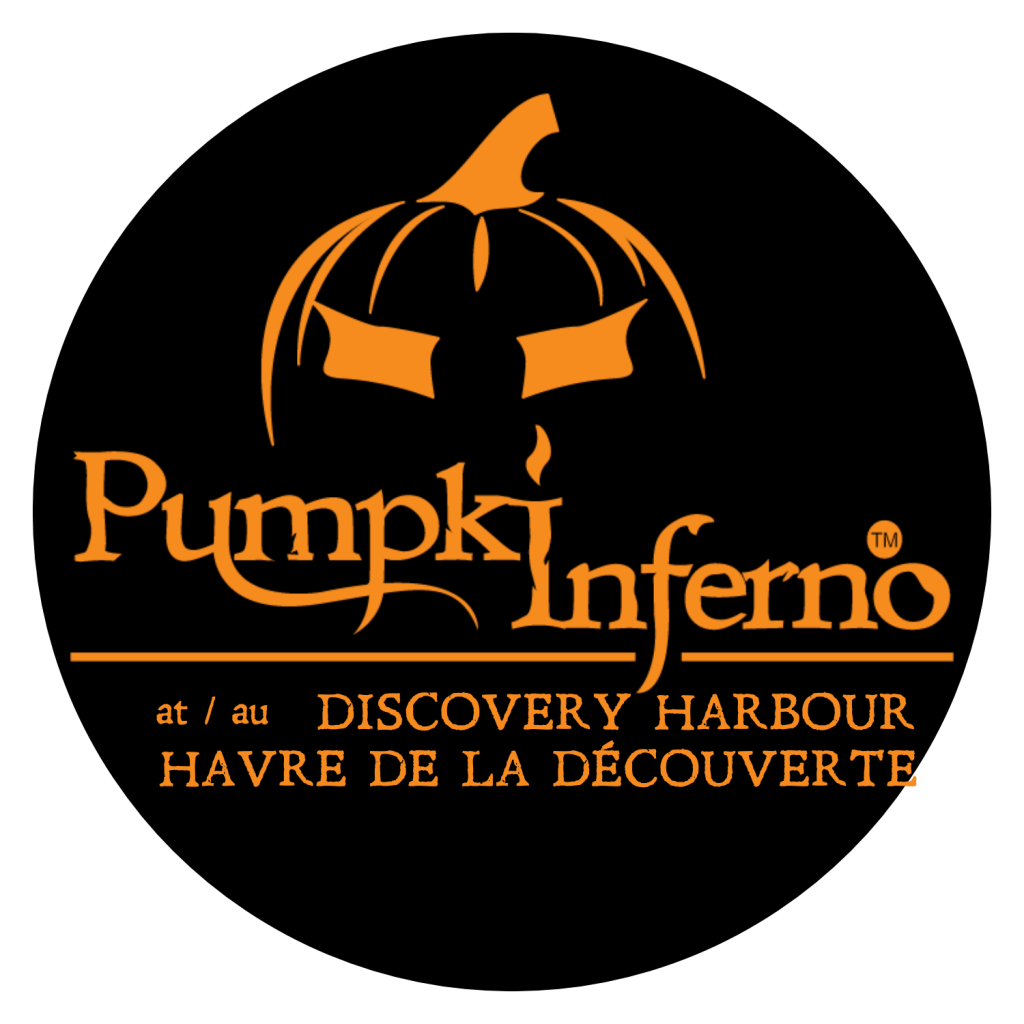 2023 Dates & Times:
October 4th to October 29th
Drive-Thru Wednesdays
October 4th, 11th, 18th, 25th
Tours run every 30 minutes from 7 pm to 9 pm
The last tour starts at 8:30 pm
$13.00/pp, tax incl. (free admission programs available)
Walk-Thru (Thursday – Sunday)
October 5th-8th, 12th-15th, 19th-22nd, 26th-29th
The walk-through experience runs 6 pm – 10pm
$15.00/pp, tax incl. (free admission programs available)
Escape Room (Thursday – Sunday)
October 5th-8th, 12th-15th, 19th-22nd, 26th-29th
"Bosun's Brig: Escape Room". Bring your team of 4-6 players and escape the brig!
Advance ticket purchase is required/limited spaces each night
Escape Room Times

4:30pm – 5:30pm
6:00pm – 7:00pm
7:30pm – 8:30pm
9:00pm – 10:00pm

$37.00/pp (tax and Pumpkinferno admission is included – sorry, free admission programs do not qualify for this experience)
All The Details!
Discovery Harbour is transformed with more than 5,000 artificial "fun-kins", lights, music and activities!
Wednesday night, come experience Pumpkinferno from the comfort of your vehicle (drive-thru experience)
Thursday, Friday, Saturday, Sunday bring the whole family & experience the walk-thru Pumpkinferno magic.
Service animals only at this special event
Backpacks may be searched at the gate
Food donations are being accepted for the local food banks!
The Following Can Be Experienced on Thursday through Sunday Evenings:
Roving Performers will delight and entertain visitors with fire, magic and more!
Explore Grim Reaper's Grove if you dare!
Wander Scarecrow Alley
The Macabre Mansion will mystify you with our special effects experience!
Marvel at the haunted ship display in the H.M.S. Tecumseth Centre!
The event takes place mostly outdoors and will run rain or shine. Please dress accordingly.
Food Options
The Bubbling Cauldron Café will be open with hot chocolate, spooky snacks and more
Serving up pizza by the slice (Pizza Delight)
Extra Fun
Add extra fun to your Pumpkinferno evening with these experiences:
The Coffin Ride returns! An immersive experience like no other!

This is a 1-person experience
$5.00 per person (includes tax)
Not suggested for those with fear of confinement
Not suggested for kids under the age of 13

NOW AVAILABLE: Five Minute, Mini-Escape Room. Five go in…will all escape…intact?

This is a 5-person, 5 minute experience
$5.00 per person (includes tax)
There will be a jump-scare (that's all we can say!)
Not suggested for kids under the age of 13
Shuttle Bus Info
Parking is available right at Discovery Harbour on a first-come, first-served basis on all nights. On busier nights, Discovery Harbour provides a FREE shuttle bus from 250 Fox Street, Penetanguishene (and also the Penetanguishene Town Dock on Saturday, October 28th only). The shuttle bus will run from 5:30pm – 10:30pm (or when all visitors are off the site) every 15-20 minutes. The shuttle is free to park, free to ride!
SHUTTLE DATES
Note: shuttle buses will not be running Thanksgiving weekend.
Thursday, Oct 19, Friday, Oct 20 & Saturday, Oct 21
Friday, Oct, 27
Saturday, Oct 28 (2 shuttles running. Park at 250 Fox Street AND the Penetanguishene Town Dock)
PERFORMERS SCHEDULE (updated October 25)
Oct 5 Darren Bedford (stilt skull costume)
Oct 6 – 7 Zoe Stardust (fire)
Oct 8 Spencer Scurr (magic & fire)
Oct 12 Lucy Loop (stilt winged demon)
Oct 13 -14 Lucy Loop (fire)
Oct 15 Bex in Motion (fire)
Oct 19 Darren Bedford (stilt skull)
Oct 20 – 21 FireGuy (fire)
Oct 22 Spencer Scurr (magic & fire)
Oct 26 & 27 Bex in Motion (fire)
Oct 28 Spencer Scurr (magic & fire)
Oct 29 FireGuy (fire)
Thanks to our sponsors!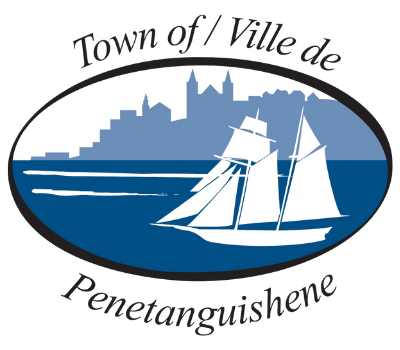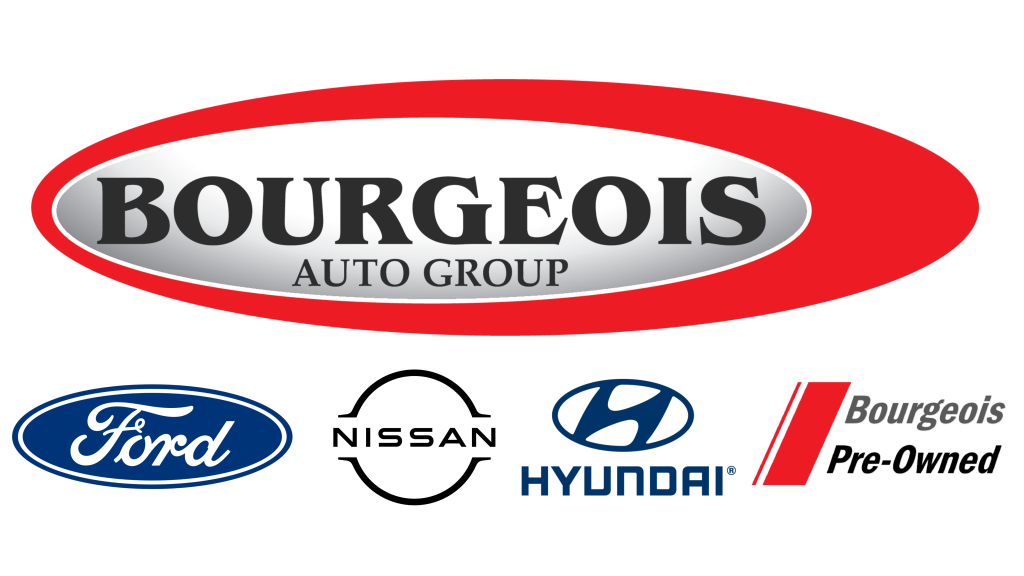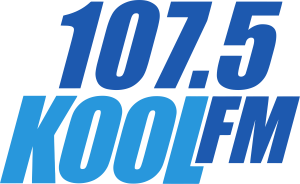 Image Gallery:
Please click each image below to see a larger version.
Free Admission Programs
Please present ID (if applicable) upon arrival:
Indigenous Peoples
Discovery Harbour/Sainte-Marie Season Pass Holders
Canadian Armed Forces Members
Kids 5 & under
Please note our Free Admission program for Teachers does not apply for this event.
Free admission programs are not eligible for the Escape Room
---
Looking to Book a Group?
Contact us via email for more information: reservationsHHP@Ontario.ca
While we love our furry friends, we are not able to accommodate pets at this special event (service dogs are welcomed of course). Thank you for your understanding.
Please arrive 15-20 minutes early to allow time to complete payment at admissions.
Free parking is available on site.
Check our social media accounts for up-to-date information about FREE shuttle bus details
Flashlights are permitted.
Taking photos is encouraged.
Smoking or vaping (including marijuana) is not permitted on Discovery Harbour property.
Spooky snacks will be available for purchase at the Bubbling Cauldron Café (Garrison Hall).
Please note this event takes place mostly outdoors and visitors should plan to dress accordingly for weather & terrain.
Q-What is Pumpkinferno?
A-Join us for a spooky Halloween event held at Discovery Harbour in the month of October. Favourite features include dozens of carved 'faux Fun-kin' displays, the Macabre Mansion and Grim Reaper's Grove and more!
Q-Is this event appropriate for kids?
A-The 'fun-kin' displays at Pumpkinferno are appropriate for all ages. This year we are also featuring on-site family-friendly roving performers each night!
Q-Are dogs allowed on site?
A-Only service dogs are allowed on site during Pumpkinferno.
Q-Do you have food & retail services on site?
A- Snacks and drinks will be available at the Bubbling Cauldron Café (located at the North End of the event, near the Haunted House). All forms of payments are accepted (except Amex).
A variety of Halloween goodies, trinkets and more are available for purchase at the Bubbling Cauldron Café.
93 Jury Drive, Penetanguishene, L9M 1G1
Parking Info
Please park in the parking lot provided and make your way on foot through the black entrance gates to the boardwalk area and The Charthouse (Admissions building).
Need more info?
Please contact us at hhp@ontario.ca or (705) 549-8064 if you have any questions.
Discovery Harbour traces its roots back to the original British naval and military base in Penetanguishene, built to safeguard access to Upper Canada after the War of 1812.
"His Majesty's Naval Establishment on Lake Huron", (as it was first called) kept ships prepared to supply British posts to the northwest. By 1820, it was home to over 70 people, including sailors, officers, shipwrights, and soldiers. Five large ships, 15 smaller vessels, and numerous workshops and dwellings were built.
In 1828, a British garrison on Drummond Island was relocated to Penetanguishene. By 1834, Canada was defended exclusively by these forces. An impressive stone Officers' Quarters was built in 1845. The military occupied the site until 1856.
Discovery Harbour is operated by Huronia Historical Parks, and is an Attraction of the Ministry of Heritage, Sport, Tourism and Culture Industries.